SOLAR IS CHEAPER THAN WE'VE EVER SEEN IT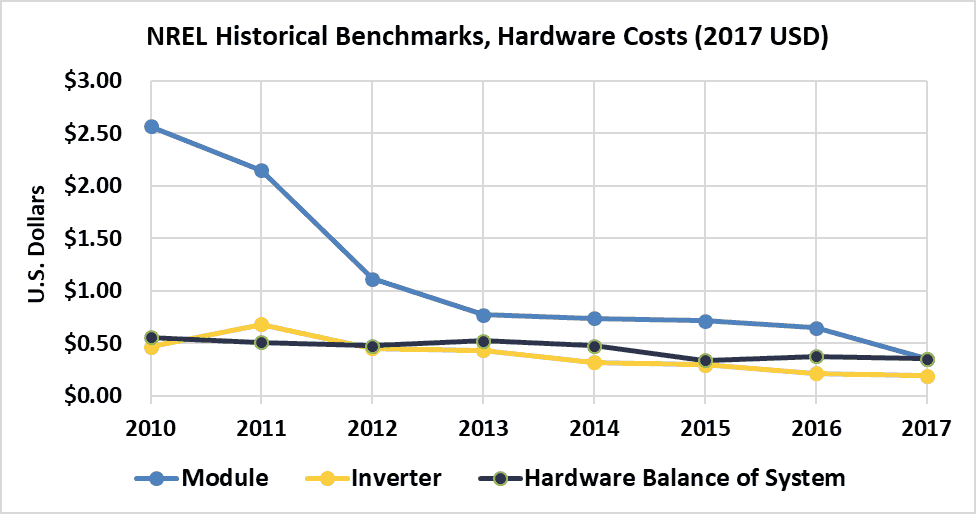 Pictured Above: Graphed data from NREL, 2010-2017
Video below: Tom Renner, 2-time solar customer, talks about his EFS experience.
EFS Energy has been in business for over 8 years, which is a long time in solar. We haven't seen prices and incentives this good since we opened our doors. If you want to start your path to energy savings, we're here for you.
READY TO TAKE THE NEXT STEP TOWARDS SOLAR?