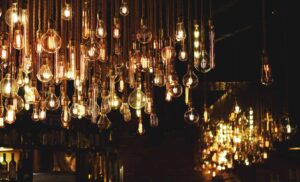 Not too long ago, updating your home lighting simply involved changing out the style and making sure that you replaced bulbs regularly. Nowadays, a home lighting update can save you money on utility bills, create a distinct atmosphere and suit your sense of style. You can update your lighting using light bulbs, LED lighting upgrades, skylights or old-fashioned resourcefulness.
The Problem with Incandescent Light Bulbs
Incandescent lighting is commonly found in homes, but it's one of the least energy-efficient lighting options. Incandescent lamps come in three common types, including:
• Standard pear-shaped A-19 bulbs
• Energy-saving A-19 bulbs
• Flood or spot bulbs
The pear-shaped bulbs with which most people are familiar, heat a small coil or tungsten filament. This glows when it is influenced by an electrical current. Some incandescent bulbs are designed to last longer than others. These long-life bulbs are especially inefficient, according to Energy Star.
However, in January 2014, the U.S. phased out the production of incandescent light bulbs, says Direct Energy. Other developed countries have already transitioned to more eco-friendly lighting options.
Choose Eco-Friendly Bulbs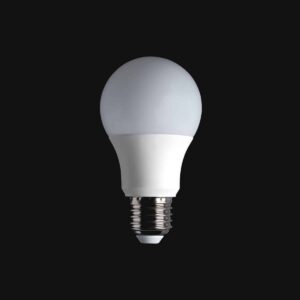 If you do nothing else, you can replace existing outdated bulbs with energy-efficient ones. According to the U.S. Department of Energy, simply switching to eco-friendly bulbs in the five fixtures that you use the most can save you $75 per year on your power bill.
Because manufacturers have had to make a switch to energy-efficient bulbs, you'll have to use the newer technology eventually.
Some options for energy-efficient bulbs include:
• Halogen incandescent bulbs
• Compact fluorescent lamps, or CFLs
• Light-emitting diodes, or LEDs
These bulbs not only use between 25 and 80 percent less energy than traditional incandescent light bulbs but also last up to 25 times longer. Their lifespan offsets the initial price, which is typically higher than that of traditional light bulbs.
How Your Fixtures Can Make a Difference
Older lighting fixtures tend to trap light within them. Newer versions are often designed to thrust light into the room using more efficient reflectors. Therefore, energy-efficient bulbs aren't the only way to update your lighting; choosing newer fixtures can help you save money and protect the environment too.
Energy Star offers a list of residential fixture types that qualify for the Energy Star label. These include a variety of manufacturers and styles, including the following brands:
• Access
• American Fluorescent
• Cherry Tree Designs
• Craftmade
• Globe
• Good Earth
• HeathCo
• Jasco
• Lithonia
• Maxlite
• NUVO Lighting
• Progress Lighting
• Sea Gull
• Westinghouse
You can also find rebates on some qualifying Energy Star fixtures on the company's website.
Quick Home Lighting Update Options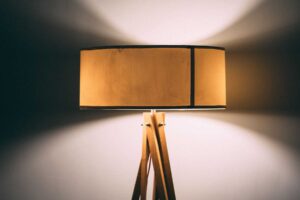 If you don't want to hire an electrician or home energy services professional, there are plenty of changes that you can make when it comes to lighting. Replacing the shades with some that are more translucent allows more light to get through. Combine this with a dimmer switch to reduce the brightness of the bulbs that are currently installed.
Installing dimmer switches for incandescent bulbs might not be the best solution if you ever plan to switch to a different type of bulb, though. This Money Talks News article explains that the type of dimmer switch may vary depending on the bulb that you use. Therefore, it might be beneficial to change your switches and bulbs at the same time. Dimmer switches might not help you save money if you install them on accent lighting, but you can make a significant impact by upgrading the primary lights in your home.
What Are The Best Energy-Saving Light Bulbs?
Now that you're seriously considering changing out some light bulbs, you need to understand how to choose the best options. Consumer Reports breaks down the difference in energy efficiency between the different types of bulbs.
LEDs are the most energy-efficient lighting option, but they're the most expensive. Also, too much heat can diminish the life of an LED. If it will be placed in an enclosed fixture, it needs to be geared toward that purpose. Read the packaging carefully to ensure that it works for your needs.
You can use a bulb that's rated for an enclosed fixture in an open design. However, a bulb without this rating isn't designed to handle that type of heat.
CFLs, on the other hand, can cost as low as $1.25 per bulb. The downsides are that they take up to 30 minutes to reach full illumination; they don't last as long as LEDs and they aren't always dimmable.
Frequently turning a CFL on and off can reduce its lifespan. Therefore, it might not be the best solution for a bathroom or hallway.
Another feature that makes CFLs less than ideal is that they contain a small amount of mercury. They must be recycled properly, but Earth911 explains that they don't pose a significant hazard if they break inside your home.
Halogen lights are a type of incandescent bulb. They cost almost twice as much to run as LEDs and CFLs. They also have a shorter lifespan than those options.
LED Lighting Options
Most people are familiar with the A19 bulb, which is the standard shape that fits into most traditional fixtures. This style of LED lighting is designed to directly replace your incandescent light bulbs. According to 1000Bulbs.com, they use up to 90 percent less energy than equivalent incandescent bulbs, but they provide the same lumen output.
The packaging on an LED light may include verbiage that states that it offers full light distribution or balanced light. This indicates that the light is emitted in all directions. A bulb of this type can be used for general or task lighting, according to The Washington Post. Directional LED lights are better suited for recessed cans and fixtures that aim light downward or upward.
LED bulbs come in a variety of options. You can choose colored bulbs for special occasions or mood lighting. Those with silver bowls tend to reduce glare and distribute light evenly. A21 LED bulbs are ideal for applications that require more than 2,000 lumens.
When making LED lighting upgrades, you'll need to make sure that the LEDs that you buy work with any dimmers that you might have installed. The best way to do this is to contact the manufacturer of the dimmer, which may be visible on the light switch or inside the switch box. LED manufacturers usually list harmonious dimmer brands on their websites.
Incompatible dimmer switches won't immediately burn out an LED bulb, but they can diminish the bulb's life. They also result in buzzing noises or flickering light effects.
When an LED bulb is compatible with a dimmer, it may still illuminate the bulb significantly when the dimmer is on the lowest setting. You might be able to adjust this so that no current flows through when the switch is turned down but not switched off.
CFL Lighting Options
CFLs are available in a variety of shapes. Most people are familiar with the twist design that fits into a traditional light socket. These spiral tubes provide even light distribution and can replace older A19 incandescent bulbs.
Some CFL bulbs have an elongated "U" shape instead of a spiral shape. These may be twin, triple or quadruple tube bulbs. These pin-based bulbs don't screw into A19 fixtures. They may require a different style of base, according to Lighting Supply.
The types of bases that accommodate CFLs include:
• Candelabra – Smallest bulb base for use in chandeliers and sconces
• Intermediate – Bulb base falls between candelabra and medium design
• Medium – Standard base for general use
• GU24 – Two-pin base that is more energy-efficient than screw-in design
• G23 – Two-pin base that is commonly used in recessed or surface-mounted fixtures
Understanding Watt Equivalents
Incandescent bulbs are labeled with a specific wattage, which is a measure of power. A 60-watt light bulb uses 60 watts of electricity. As consumers, we have come to associate the wattage of a light bulb with its brightness.
LEDs use fewer watts and give off more light, making it challenging to select the right bulb for your needs. Lighting products indicate their brightness using lumens, which measure visible energy. A bulb with a higher lumen measurement is brighter than one with a lower number. The lumen measurement should be listed on the packaging.
The package should also indicate the watt equivalent for an LED light. According to Volt, an LED with 6 watts and 375 lumens is equivalent to a 25-watt incandescent light bulb. An LED with 15 watts and 800 lumens is comparable to a 60-watt incandescent bulb. Still, the color and lighting efficacy can vary by manufacturer.
When it comes to CFL bulbs, one with 5 watts and 250 lumens will give off the same amount of light as a 25-watt incandescent bulb. A CFL with 13 to 16 watts and 800 lumens is equivalent to a 60-watt incandescent bulb.
The Color of Your Lighting Matters
When you're shopping for light bulbs, you'll notice that the packaging indicates the color of the light, which is directly related to its Kelvin temperature. Although all incandescent lights have a Kelvin temperature of 2,700 degrees, other lighting options offer different temperatures.
A19 LED bulbs come in three temperature options:
• 2,700K – Warm, yellowish light that is similar to that of a traditional incandescent bulb
• 3,000K – Crisp, white light that mimics halogen lighting
• 5,000K – Bluish light that looks like daylight
While an incandescent bulb's color is affected by a dimmer, an LED's tone remains true. With traditional incandescent lighting, the hue transitions to a reddish tone as the electrical current is reduced. This gives you the perception that the light is dimming. LEDs appear brighter than incandescent lights that are reduced to the same level.
CFL lights come in more color options. According to the Home Depot, these include:
• 2,000 to 2,200K – Soft, cozy amber light
• 2,700K – Relaxing, soft white light
• 3,000K – Comfortable, bright white light
• 3,500K – Crisp, neutral white light
• 4,000K – Bright, cool white light
• 5,000K – Energizing daylight
• 6,000K – Extra-bright daylight
Other Options for Home Lighting Upgrades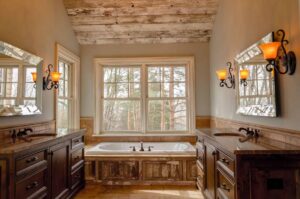 With all the talk about light bulbs, you might forget that you have other options. Sky lighting can bring more light into your home naturally. As the sun rises in the sky, it illuminates your home so that you don't have to touch your light switches during the day. Although you have to invest in the initial skylight installation, it can bring your home energy costs to a minimum.
Bob Vila says that innovative sky lighting can be more affordable than traditional skylights. Solar tubes don't require you to modify the structure of your roof as dramatically as standard rectangular skylights. You can even purchase DIY kits and install them yourself.
However, because skylights can leak and make your space less energy-efficient if they're not installed properly; it may benefit you to use a professional for skylight installation.
Many skylights come with energy performance ratings, which can help you decide whether making the switch is worth it. A company that offers professional home energy services can also work with you to determine whether skylights can save energy and money.
Sky lighting can be part of a sustainable roof, which may involve the installation of solar panels. Our home energy services company can provide a comprehensive audit so that you can learn how you can save on your energy costs with a home lighting update or other enhancements.
One of the most affordable ways to start saving home energy is to make sure that you use your windows wisely. Instead of keeping the curtains drawn and turning on lights during the day, consider opening your blinds to let the light in. You can close them at night for privacy.
Connecting your lights to a smart home system allows you to manage your lighting when you're not home. You can make sure that you haven't left the lights on, and you can adjust them if you're out of town without wasting too much energy. Once you see the savings that come from being resourceful with your power usage, you might become hooked on developing more energy-efficient standards for your home.